The Problem
Sudden cardiac arrest is a leading cause of death worldwide. It affects individuals from all walks of life, age, and gender at an alarming rate of more than 1,000 cases every day in the USA. Even when CPR is attempted – which occurs in only half of the time – less than 2 in 10 lives are saved.
Our goal, at Resuscitation Therapeutics, is to develop novel therapies and strategies to markedly increase the number of lives saved by understanding and treating abnormalities that occurs in the heart and other organs when cardiac arrest occurs and CPR is performed.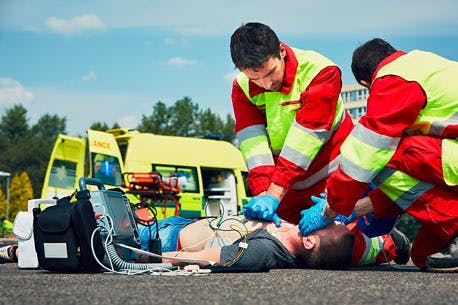 Our Approach
Current resuscitation efforts emphasize high-quality CPR and optimal post-resuscitation care delivered through bystanders, emergency medical services, and hospitals.
At Resuscitation Therapeutics, we believe many more lives can be saved by augmenting the efficacy of CPR, through:
RTx Members
Raúl J. Gazmuri MD, PhD
DIRECTOR, RESUSCITATION INSTITUTE
Gianina Varea MD.
TITLE HERE, AREA OF EXPERTISE
Kathleen Elsasser MD.
TITLE HERE, AREA OF EXPERTISE
Learn About Us